JOBS & TRAINING
Doctors of the World Employment Opportunity in Brussels, Belgium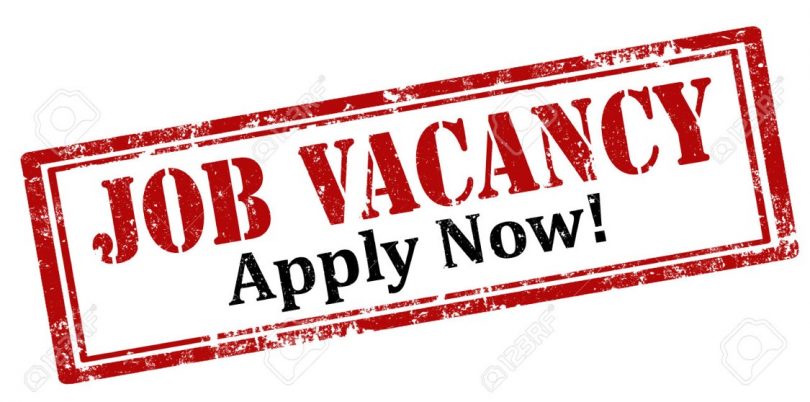 Schwab Opportunity Network connects you with global employment opportunities you can take advantage of. For more of these employment opportunities, please click here.
"Médecins du Monde / Doctors of the World – Belgique (MdM-BE)" is an international non-governmental organization based in Brussels, Belgium, which is part of the international MdM network. MdM-BE's main activities are providing medical assistance to vulnerable groups in Belgium and the rest of the world. MdM's vision is to provide universal (mental) health care globally and to ensure that all persons have access to care without barriers. MdM in Bosnia and Herzegovina provides mental health and psychosocial support activities for migrants and refugees.
For a project in Bosnia and Herzegovina, MdM is looking for:
Logistic assistant/driver – Bosnia and Hercegovina (m/f)
About the job
MdM-BE has been providing medico-psychosocial healthcare to asylum seekers in Croatia since August 2016. Based on this experience, the organisation decided to deploy its activities to Bosnia and Herzegovina (BiH) beginning in May 2019. As implementing partner of United Nations Population Fund (UNFPA), MdM-BE supports women and girls on the move through the provision of mental health and psychosocial support (MHPSS), sexual and reproductive health (SRH) and gender-based violence (GBV) services in Centers for women and girls (CWG). These CWG are based inside of four temporary reception centres (TRCs) that are temporarily accommodating refugees and migrants passing through the Una Sana Canton (USC) area and Sarajevo Canton. From October 2019, MdM-BE started to enhance its presence in the country through by expanding its programme to include Mental Health & Psychosocial Support (MHPSS) services in four transit reception centres (TRCs) in Una Sana Canton and one temporary reception centre in Sarajevo Canton (from end – November 2019).For that purpose, MdM-BE is looking for Logistic assistant/driver in Bosnia and Herzegovina.
Place of work: Bihać (with regular travels in USC and Sarajevo Canton), BiH
Period of engagement: February – May 2020 with possibility of extension
In line with the above mission statement and objectives of the projects, Logistic assistant (based in Bihać with very frequent travels to Sarajevo) responsible for procurement, provision of equipment and logistics support to mission activities in USC and SC. Logistic assistant is under the direct responsibility of the Field coordinator (BiH).
Specific duties and responsibilities:
Conducting public procurement procedures – this includes foreseeing needs; conducting tender procedures as appropriate; prepares comparative tables/participates in selection committee; ensuring full compliance and application of MdM/donors rules & legislation in BiH;
Ensuring continuous overview/monitoring of supply chain operations & proceed to purchasing/tendering if needed;
Preparing purchase orders (after getting necessary quotations and authorization) or drafting contract(s);
Ensuring follow-up of the activities and tasks undertaken by contractors as indicated in the signed service/procurement contracts or Purchase Orders;
Ensuring follow-up of warranties and after sales services offered by providers; as well as monitoring maintenance of the equipment/furniture ensuring timely repairs when required;.
Checking invoices received in relation with Purchase Orders or Contracts issued and compiles all required documents together with the invoice to be submitted to the Administration and Finance staff in charge of the accounts;
Regularly updating logistic documentation such as (list is not exhaustive): Inventory of logistics equipment and material for programs; Vehicle park inventory; Inventories of equipment and materials for guest houses and offices; IT equipment inventories;
Coordinating the movements and activities of the vehicle park as well as overseeing and ensuring proper maintenance and management of vehicles and drivers e.g. repair, maintenance, monthly mileage check, usage purposes as well as licenses and insurance coverage;
Setting up work station for new staff to ensure furniture and non ICT equipment are properly installed/prepared & drawing-up for leaving staff the end of contract check list and ensure that all the items that were entrusted to the person are returned in a good state;
Ensuring follow-up of correct use of guest houses/office by staff (including ensuring signature of guest house rules by new staff).
Supporting with preparation of different mission events (workshops, trainings, conferences, etc.);
Supporting mission with other different daily logistic tasks
This list is not exhaustive, and candidate must be flexible to take on additional tasks relating to this position as is validated by Field coordinator BiH, based on identified and changing needs. The job position is located in Bihać but the candidate should be prepared to travel very frequently (mostly to Sarajevo). Logistic assistant/driver must respect code of ethics adhering to principles of confidentiality and impartiality; as well as MDM-BE Charter of values.
Qualifications and Experience:
First level university degree in a relevant field or equivalent professional experience.
Minimum 5 years of relevant work experience at national or international level in the area of administration, procurement or logistics
Driving licence "B" category and at least 5 years driving experience is mandatory
Work Experience
Minimum 5 years of relevant work experience at national or international level in the area of administration, procurement or logistics
Key competencies and other skills:
Knowledge of working processes (purchase orders, preparation of contracts for services and goods, tendering, protocol etc);
Previous experience in a Governmental or other International Organisation is an advantage;
High level class driving experience including a good knowledge of the country/region;
Proven knowledge of car maintenance
Good communication skills;
Capable of working under pressure in a multitasking position.
Ability to work in a multicultural environment.
Good experience in the usage of computers and office software packages (MS Word, Excel, etc);
Local language native and fluency in English (verbal & writing); Knowledge of french, arabic or farsi would be an asset.
Application process
All applicants should send a cover letter and an updated CV (no longer than four pages) in English via option.
Only shortlisted candidates will be contacted.